GoGreen is a reliable partner in the design and construction of support structures and anchoring for ground photovoltaic systems, in accordance with the technical standards of reference for the geographic location of the project.
The proposed solutions range from a simple structure for support of the modules, to developed structures according to specific requirements, or with a covering function such as canopies and carports.
Thanks to the versatility of the innovative patented anchoring system, GoGreen is able to offer a wide range of solutions that meet any kind of installation complexity both in the presence of particularly deep slopes, therefore installations in hilly or mountainous areas, and in circumstances whereby the foundation must not exceed a certain depth, such as in the case of archaeological sites or quarries and reclaimed dump areas.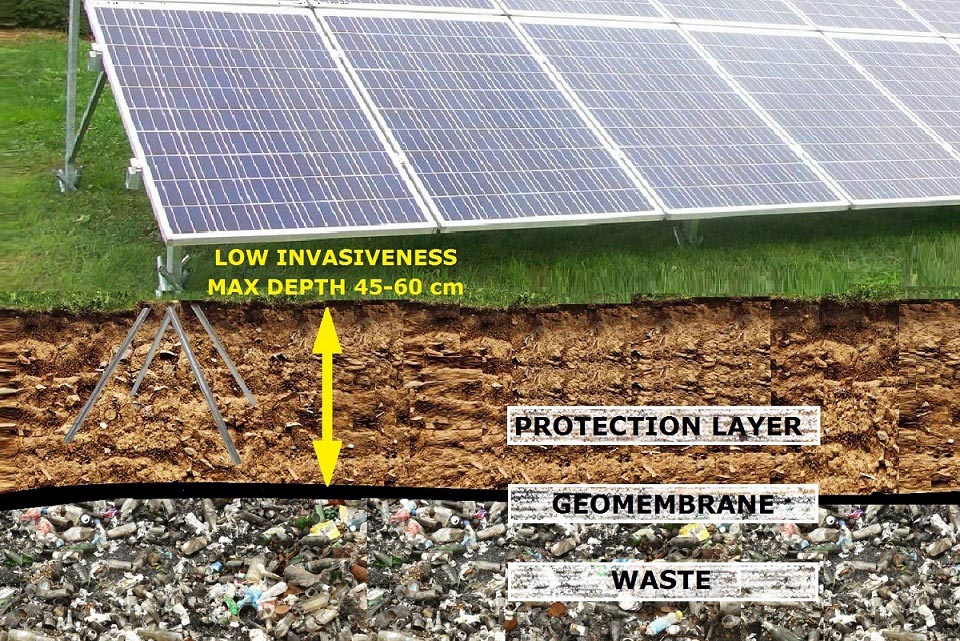 Tree System supplies structures for ground mounted according to:
United Kingdom: BS 1991-1-4:2010 for wind loads and BS 1991-1-3:2003 for snow loads
Romania: CR 1-1-3/12 for wind loads and CR 1-1-4/12 for snow loads
Japan: JIS C 8955:2011 and JIS H 8641:2007
So far Tree System has installed more than 150 plants with their patented structures in various countries including Romania, Lithuania, Hungary, Austria, Germany, France, UK, Sweden, Jordan, Japan, North Korea, Philippines, Dominican Republic, Egypt and Italy.
Photo Gallery – Photovoltaic Anchoring Devices