Structure without purlins for PV kits
Structure with integrated anchoring devices that allows to install modules in double horizontal on landscapes. This solution has been developed for water pumping systems in remote areas, even in the sand.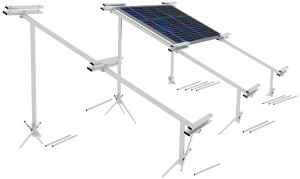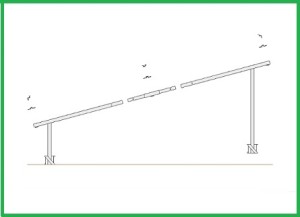 It is particularly quick and easy to install thanks to the few elements of which it consists, mainly:
Vertical decomposable element with predetermined tilt
Clamps for modules fastening
Anchoring inserts
Easily to transport on a traditional europallet with modules, inverters and solar pumps.
Please note that we deliver only the structure, it doesn't include in any way electrical equipment.